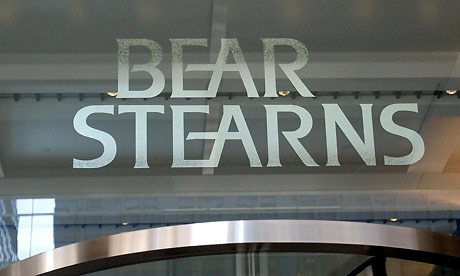 If you've own BAC, C, AIG, LEH, or heaven forbid,BSC, you've taken quite a bath. The money center banks, the regional banks, the savings and loans, insurance, investment banks, brokerages, pretty much have all gotten hammered( notable exception, Hudson City Bancorp-
HCBK
. However, on group within financials have actually done well over the last year: asset managers. The worst haven't suffered as much and the best have far outpaced the sector and the general market.
I've put together a small watchlist of names that I plan to buy on a pullback:
EPHC
BLK
TROW
GROW*
JNS
IAAC
EV
WHC
VALU
BEN
IVZ
* This mutual fund company is wedded to commodities and emerging markets. YOu might want to wait for the current correction in these markets to end before buying.